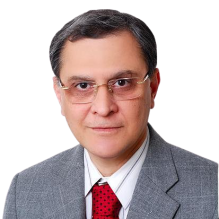 Dr. (Prof) Gourdas Choudhuri
Chairman
Department of Gastroenterology and Hepato-biliary Sciences,
Fortis Memorial Research Institute, Gurgaon, Haryana
Hon Professor, Vivekananda Institute of Medical Sciences, Lucknow.
Founder, HOPE Initiative (www.hope.org.in)
Former Professor & Head-Department of Gastroenterology,
Sanjay Gandhi PG Institute of Medical Sciences, Lucknow
Former President, Indian Society of Gastroenterology
Dr. Gourdas Choudhuri is a senior medical specialist, with special interest in holistic healing, well-being and in the often inapparent connection and influences that work between the mind and the body.
A leading gastroenterologist, researcher, columnist and former professor, he has conducted several sessions on recognising and managing stress, work-life balance and mind body healing at IMDUP (Institute of Management and Development in UP) for senior government officials, IIM, Lucknow (for senior corporates), and through HOPE Initiative for students, teachers and the public, in India and overseas.
Dr. Choudhuri has been a tireless campaigner for creating awareness on health issues in society. He has written over 600 informative and reflective articles in reputed newspapers impacting the attitude and health practices of the common man.
Please visit (www.drgchoudhuri.net) for more details on Dr. G. Choudhuri
Please visit (www.hope.org.in) to know how HOPE Initiative is bringing change in the life of many people.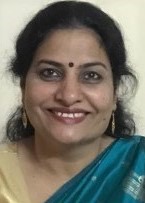 Professor (Psychology)
Department of Humanities & Social Sciences, IIT Delhi
Secretary and founder member, National Positive Psychology Association
Kamlesh Singh, Ph.D. (Psychology), is currently a Professor (Psychology) at the Department of Humanities & Social Sciences, IIT Delhi. The areas of her research interest include – Positive Psychology & its applications, Psychometrics, Community Psychology, Mental Health of Rural Women and Adolescents and Psychoeducational Programs.
Dr. Singh is the recipient of the prestigious 'Shane J. Lopez Award for Professional Contributions in Positive Psychology 2019' in recognition of her outstanding contributions to the field of Positive Psychology by the Section on Positive Psychology, American Psychology Association. She is also the recipient of the 'Rajbhasha Gaurav Award' by the Ministry of Home Affairs, Govt. of India, for her book "Bhartiya Sandharbh me Vyavahrik Skaratmak manovigyan (2018)".
She has published about 100 research papers in peer-reviewed national and International journals, 17 book chapters, and 3 books with reputed publishers such as sage and springer.
Dr. Singh is a campaigner for mental health awareness among the community and has conducted various initiatives through her community awareness program- 'Manthan Gyan aur vigyan' https://www.youtube.com/watch?v=SbLEPuM2vxA&t=41s. She has also conducted various training for professionals to help them learn about positive psychology and enhance their well-being.
Learn more about Dr. Kamlesh Singh: https://web.iitd.ac.in/~singhk/home/index.html